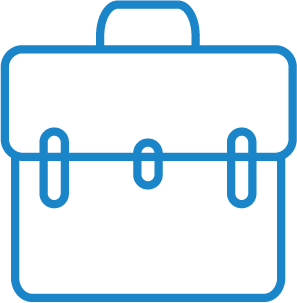 Business & Networking
Virtual Office vs Home Office: Which One is Right for You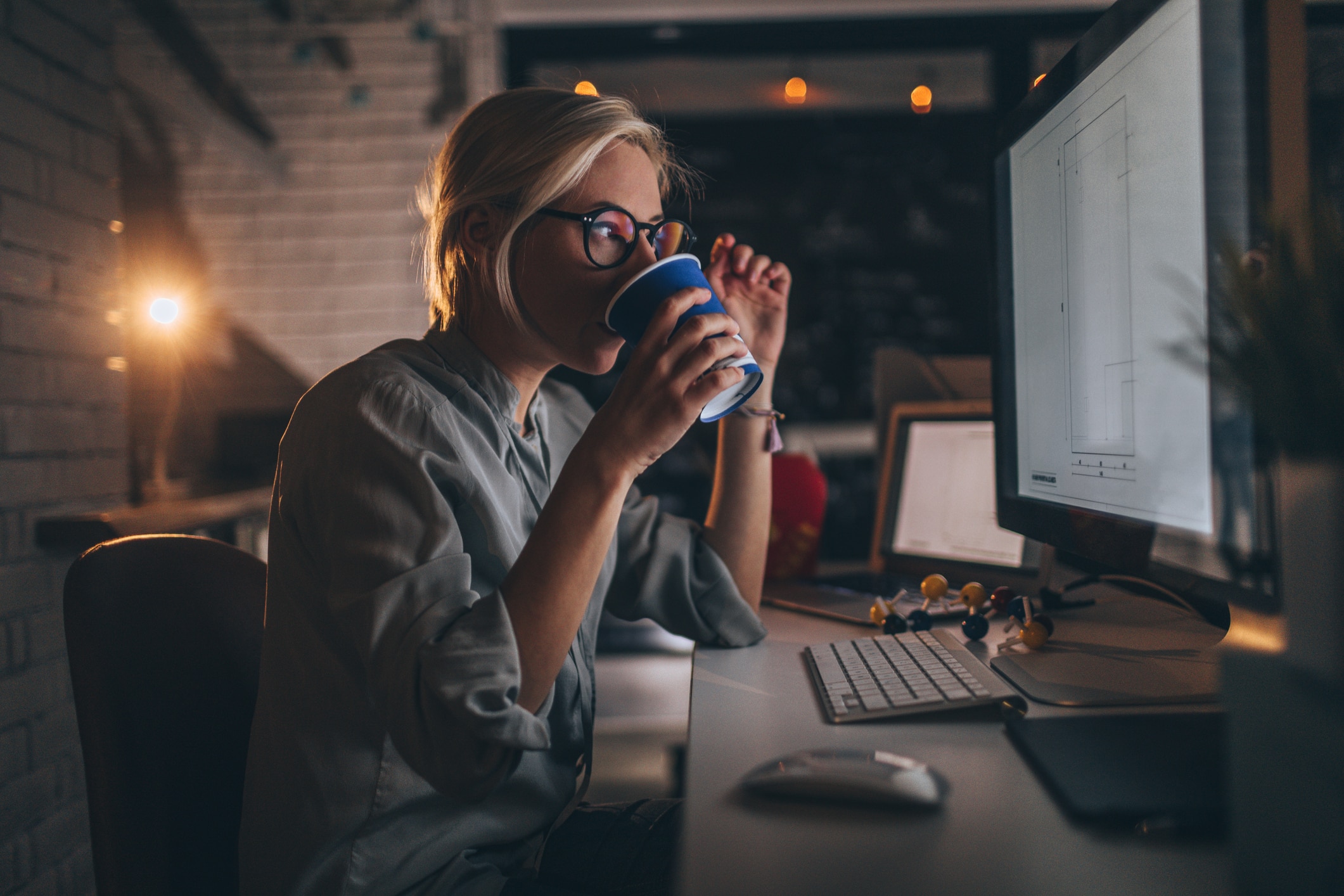 When we think about businesses and office space, our brain jumps to the big corporations with massive floors that have breakout rooms, lounges and much more. But did you know there are around 582 million entrepreneurs in the world? And 50% of small businesses start at home!
The biggest challenge they often experience is selecting the right office setup, with two of the most common choices being a virtual office vs home office.
Both have their advantages and disadvantages, but after reading this comprehensive guide you will be armed with the knowledge to understand the major differences between the two. Let's find out which one is better for your business.
Virtual office
A virtual office is a flexible work solution that provides businesses with all of the amenities and technology of an office space, without needing to directly own the assets or leasing a physical office space.
Although used by businesses of all sizes, they are highly sought by small businesses as it breaks the price barrier of gaining credibility. Virtual offices are provided by workspace solution companies and provide an address, mail forwarding, receptionist, secretarial and IT support.
*Note: not all virtual office providers offer the same amenities.
Before we delve into the benefits of a virtual office, we recommend reading about what a virtual office is to understand its functionalities in greater detail.
Advantages of a virtual office
When going through the comparison of a virtual office vs home office, the biggest difference lie in the list of advantages. They usually give businesses a greater perception of being established and credible, which is an invaluable resource for businesses that are just getting started.
Credibility
Whether you operate from home or you work on the move, a virtual office gives businesses credibility regardless of their immediate location. A virtual office provider allows you to legally register your business address from any of their locations - this is known as a virtual office address.
For example, if a virtual office provider has Marina Bay Financial Centre as part of their virtual office repertoire – that address can become your business address. This address can be used on your business cards, websites and any other marketing material.
To further add to a business' credibility, is the complete communications solution a virtual office provides. Businesses are also given a local landline number and a receptionist to answer their calls. 
And any mail which is sent to your business at the virtual office location, can be picked up from the office or redirected to any address you select, such as your home.
From a business standpoint, you instantly propel your perceived credibility and consumers are more likely to reach out to you.
This is because of the simple trust factor that the modern consumer has. If your business address seems like it's an apartment, it exudes an aura of being less reliable or established. And when compared to the latter, you illustrate an image of success which denotes a reliable business.
Flexibility
As we mentioned above, a virtual office enables you to run a business from home or just about anywhere. This awards businesses with complete flexibility and autonomy on where they work without sacrificing functionality or credibility.
Some virtual office providers also include a set number of coworking access hours. This means that businesses can come into the actual virtual office location and utilise its workspace when needed. Combine the coworking space access with the ability to work from home and you now have a hybrid solution.
This flexibility is also extended toward the lease terms of a virtual office, as people can commit from as little as one month. The degree of risk becomes very narrow with such a short commitment period and is a favourable setup for small business owners.
Work from home, the virtual office location or anywhere – a virtual office is ideal for those seeking flexibility or small businesses which can't opt for a traditional office.
Cost-effective
Paying for a standard office, team support and technology through traditional means would leave most businesses in debt. But arguably the biggest advantage of a virtual office, are the low costs associated with acquiring its amenities.
Commercial real estate is an expensive investment, and so is financing a support team. While figures range across the globe, let's use the US dollar as a standardised example.
Research suggests that the average gross rent for a metro New York office is currently an average of $82.50 per square foot. Let's assume you're a one-man band and you want to rent an executive office for one person.
This averages between 90-150 square feet, which means your annual rent would be between USD$7425 - $12,375. Now that's just for an executive office to accommodate one person and this cost would be vastly greater once you begin expanding your team.
Include the salary of a receptionist, secretary along with an IT technician, and that's an additional USD$133,436 or more. Now add the call routing technology into the equation and your total becomes much greater.
On the other hand, a virtual office in the US can be rented from $79.29 per month. Overall, the advantage of a virtual office vs home office when looking at the amenities acquired for the price paid is a compelling case.
Increased productivity
Another significant advantage to consider when looking at a virtual office vs home office is the increased productivity.
Smaller businesses always have more tasks to do because of their limited resources, but a virtual office can change that. Research on the exact number varies, however businesses spend anywhere from five to 16 hours per week on carrying out administrative tasks.
That's a lot of time spent on a task which produces no income. However, businesses with a virtual office can delegate this task to their virtual secretary and focus on the more important tasks at hand.
Disadvantages of a virtual office
As with everything, there are disadvantages and a virtual office isn't exempt from this rule.
Lack of face-to-face interaction
One of the biggest challenges many workers faced during Covid was the lack of human interaction. At first, many enjoyed working from home but eventually started to miss the in-person interactions with their colleagues and some even experienced burnout.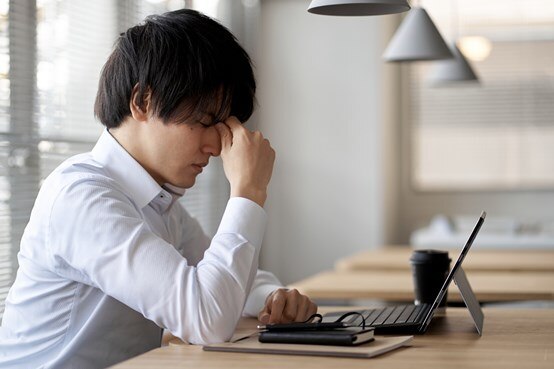 The same principles can apply to a virtual office since most people use it while working remotely. Communicating with your team through Microsoft Teams and Zoom meetings can become fatiguing, with motivation levels declining overtime.
Businesses can combat this difficulty by making use of the coworking hours and scheduling time to work with their peers in person.
Limited networking opportunities
Unless you're regularly part of live business events or frequently meet up with other business owners, it can be difficult to network with others. Networking is an underrated element in terms of expanding your client base and learning the ropes of being a business owner.
Difficulty in maintaining work-life balance
It's difficult to disconnect when your office and environment of comfort are in the same place. Oftentimes people will work longer hours because there's no commuting involved. While employees may be more inclined to work more, overtime it becomes a cycle which doesn't end.
Checking emails continuously after work, doing extra work while watching TV and many other similar occasions.
Other time's, people can get too caught up doing chores during work hours and become too distracted. These can be in the form of family, TV, phone and more. People are also more likely to end up with a lack of accountability when working from home.
Finding the right balance is definitely not easy.
Home office
A home office is a designated workspace in your personal residence which is used for doing office work for your own business, or as an employee of a business.
Home offices have become very common since Covid and have stuck around as the convergence of flexibility remains. Although a common misconception because of the remote working aspect, the advantages of a virtual office vs home office are significantly different.
Advantages of home office
From ultimate freedom in crafting your own environment to minimal office chatter, there are quite a few advantages when looking at a virtual office vs home office setup.
Comfort and convenience
Sleeping in longer, working from the comfort of home on a cold day – the comfort and convenience of a home office are certainly advantageous.
Believe it or not there are many instances where employees will call in sick because they're too tired to get up. In an office setting, that's one day of lost productivity, but businesses won't need to tackle this issue in a home office setting.
Complete design control
Whether you want your home office set next to a window with a minimalist design, or posters and custom desk setup – at home, you can!
Design control in other work environments is generally limited. You'll never get to pick your office furniture, play music in the background or change the lighting. In fact, a study by the Commission for Architecture & the Built Environment found that office design has a significant impact on business productivity.
Our physical working space often has a role in how productive we are and can also dictate our mood.
By having control over all variables such as chair preference, number and size of monitors, lighting and much more – workers can prioritise their health and comfort.
Cost-effective
With a home office you don't need to rent or purchase a standard office space, which as mentioned earlier is quite expensive. Another added benefit is that anything you purchase for your home office can be claimed as a tax deduction.
Stationery, mouse, keyboards, monitors, desks, chairs and a lot more can be claimed as a depreciating tax item. Business owners who use their personal phone for work can also claim their phone bill as a tax deduction, or if the purchase of a phone for work can also be claimed.
Increased autonomy
Self-employed individuals gain great autonomy when working from a home office because they can choose when they start and finish. Autonomy is a highly preferred advantage for most individuals as they can dictate how their time is spent.
Depending on someone's personal life, an individual might work on Saturday's but take Monday's off. For people who can't compromise on autonomy, a home office might be your solution.
Although it should be noted when looking at a virtual office vs home office, autonomy can be found in both as long as the virtual office user is working from home.
Disadvantages of a home office
The disadvantages of a home office are similar to a virtual office, but there is one major point of difference.
Lack of credibility
Businesses which are operating from home generally lack credibility and can appear 'temporary'. When a consumer looks at the contact information of a business and sees a home address or personal phone number, they are less likely to reach out.
Having a professional address and phone number can build trust, which unfortunately a home office just can't provide. This disadvantage is commonly part of the deciding factor for a virtual office vs home office.
No physical space for meeting clients
Never invite your clients to home for an initial meeting.
Conducting a formal meeting at home or a coffee shop is very unprofessional and not a place to talk about business or potentially confidential information. Self-employed individuals can use Zoom meetings instead, but there will be situations where you'll need to meet clients in person.
Businesses which rent a virtual office can navigate this scenario by using the onsite coworking spaces or by booking meeting rooms available at its location. However, remote workers which don't have virtual office services will need to find other alternatives for meeting clients.
Security concerns
Cybersecurity is always at the forefront of concern, even for small businesses.
Home offices are less equipped with safety technology and are more vulnerable than the rest. Here's a list of cybersecurity complications that home offices must be aware of:
        Personal phone number: self-employed individuals that work from a home office are more likely to use their personal phone number for business. Once your number is publically displayed on a website and on 'Google my business', you're susceptible to spam, marketing and phishing calls.
        Wi-Fi: personal internet is normally not as safe. Most people have weak passwords and haven't customised their firewall protocols for conducting business. It's recommended for home office workers to install a VPN and use a VLAN for safety precautions.
        Lack of policies: every business which operates completely from home must have 'home office policies'. Without regulation and policies in place businesses are more open to data leaks and other threats.
Which one is right for you?
Selecting between a virtual office vs home office is dependent on your current and future business needs. Are you an employee of a business which works from home? In that case, you probably don't need a virtual office because the work structure is determined by your company.
Are you a self-employed individual working remotely? If so, opting for virtual office services is the much better decision for establishing credibility and trust within your prospective clients. A virtual office is also more beneficial for boosting productivity by avoiding administrative tasks and having your calls handled by a receptionist.
Virtual offices also provide access to coworking spaces and meeting rooms, ensuring that you have a physical space for meeting clients when necessary.
Looking for a virtual office location? Browse through 150 worldwide virtual office locations and find the right one for your business.