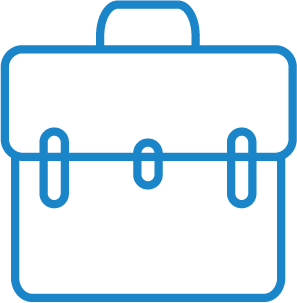 Business & Networking
What is Coworking?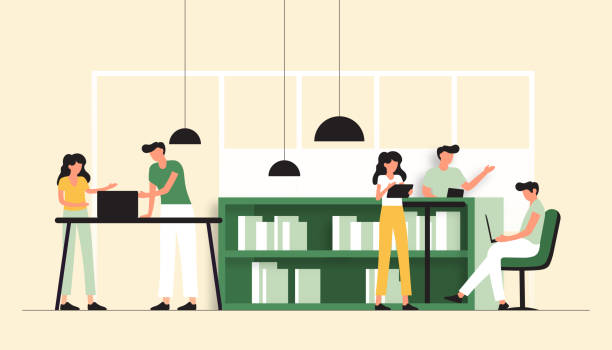 Coworking means that people from various businesses gather together to work collaboratively in a shared space. The concept of "Coworking" in reference to shared office spaces was first pioneered in 2005, by Brad Neuberg who was an Entrepreneur with big aspirations. He established the first coworking space, in San Francisco, to create a more social and productive work environment for individuals, working out of their own homes.
Since their existence, coworking has grown into a worldwide movement, and the facilities themselves have evolved to keep up with the ever-changing ways we work. In 2021, there were 20,000 Coworking spaces across the globe, which is projected to reach 41,975 by 2024. The leading Coworking region is currently Asia Pacific with 5,889 spaces in 2021, Europe with 5,858 and North America with 4,698.
Read through for more about coworking: 
What are Coworking spaces?
A coworking space is simply an environment that is intended to enable individuals from a diverse range of businesses to collaborate in a single, shared environment. The first coworking spaces were founded in the early 2000s, attracting majority self-employed freelancers and web entrepreneurs looking for another alternative than working from cafes, business centres, or home offices.
Coworking spaces are being adopted by more large companies aiming to eliminate the cost of under-utilised and empty office space, and also give employees greater flexibility when and where they work from. The idea is to share an office spare to disperse the cost of running an office across multiple individuals, rather than sole companies. Although this is an important factor, coworking spaces offer a lot more than simply reducing business expenses.
Coworking spaces are designed to promote collaboration and include social spaces, community centres and hubs. Social spaces welcome business people from diverse backgrounds to unite and share expertise and ignite new ideas. Coworking spaces stem from the first "hackerspaces" in Europe dating back to the early days of coworking, promoting a strong social element. Coworking spaces also allow companies in different phases of growth to branch out and access new talent pools without taking on the risk of long-term leases.
How Coworking Spaces Emerged
Although the term "coworking" is relatively new, the fundamental idea dates back to the first "Hackerspace in Berlin" in 1995. Coworking spaces started to come into play in the early 2000's.
However, in recent years, coworking spaces have been re-examined in the light of evolving workplace trends. Businesses are opting for more dispersed, effective and flexible ways of working. Employees also now desire greater flexibility and control over when and how they use their workspace.
This has led to the hybrid workplace model, which is a new style of working environment that mixes aspects of remote employment and in-office work. The contemporary coworking center has matured in status from a liminal site filled with digital nomads and technology entrepreneurs playing table tennis to a neutral zone for professionals who work remotely. Today, coworking spaces offer a wide range of flexible offices and collaboration centres that may be used by businesses of all sizes.
Coworking Timeline of Events
1995 - In Berlin, the first hackerspace opens. These community-operated spots drew coders, scientists, and software engineers and served as a meeting place for sharing new ideas, comparing code, and hosting social gatherings and seminars before becoming the prototype for today's coworking spaces.
1999 - The first iBook is released by Apple. The gadget, which was one of several increasingly powerful laptops on the market, allowed employees to be productive on the move. The distinctive and colourful clamshell design was frequently seen in coffee shops, study rooms, and wherever freelancers met to do their job.
2002 — In Vienna, a "startup centre" opens. Schraubenfabrik was a shared open-plan office that fostered a flourishing community of startups, freelancers, and architects before the term "coworking" became popular. Schraubenfabrik still exists and proudly refers to itself as the "mother of coworking".
2004 — A "work club" is established in Emeryville, California. Neil Goldberg, an architect and designer, converted his warehouse in the Bay Area into the Gate 3 WorkClub: a space where dotcom telecommuters work in and around San Francisco.
2005 — In San Francisco, the first official coworking space goes live. Brad Neuberg invented a new form of shared work environment that would combine individual workers in a more sociable and productive atmosphere than a home office. The San Francisco Coworking Space opened at Spiral Muse, a feminist group in the Mission District, by software engineer Brad Neuberg.
2008 — The global financial crisis hit and created a lot of financial turmoil. With businesses plummeting down and increasing staff layoffs, unprecedented numbers of individuals chose to start their own businesses, restructuring the job landscape.
2009 - Several unofficial coworking sessions occur at South by Southwest. The Global Coworking Unconference Conference, which was founded on the foundations of these spontaneous gatherings, emerged as a result of them. By the end of the year, there were about 160 coworking offices across the globe.
2010 - The first "Coworking Day' was recognised and the first Coworking conference took place in Brussels.
2013 - The coworking movement reaches high volumes in its early years, it is now solidly established. To meet the increasing demand for flexible office space, new locations open up almost every day. There were approximately 2,500 coworking facilities throughout the world in 2013.
2019 - There are almost 19,000 coworking spaces worldwide, according to Statistica.
Pros of Coworking Spaces
The development of coworking spaces in cities all around the world was influenced by a variety of economic and other factors. The 2008 GFC was a big trigger causing a surge in newly self-employed entrepreneurs and freelancers looking for somewhere to set up their workspace.
The classic office is now being reinvented as a collaboration centre, creative space, and hybrid workplace as employees demand greater flexibility in how and where they do their job.
A coworking space offers many great advantages:
Greater Flexibility - Many coworking spaces do not demand that you sign a long-term agreement. Instead, freelancers and startups can take advantage of shorter leases and pay-as-you-go arrangements to help keep costs low for growing businesses.
A sense of community - While coworking has evolved to fill a wider range of needs, it is still essentially a social environment in its roots. A coworking space connects you with other like-minded individuals.
Frictionless networking - When you share a physical location with individuals from different industries and cultures, you have the potential to discover new possibilities, build close knit relationships, and form long-term connections.
Boosted productivity - Working in a coworking space with a group of dedicated and focused individuals is guaranteed to increase your productivity, and help you keep motivated. Not to mention the fact that physically going to a workspace dedicated to working helps you keep track of your day, and also prevents bringing work home with you after your work day is finished.
More creativity - When we're among other people, we're naturally more creative. Whether you work in a creative field or simply need a clever solution to a tricky problem, getting together with pals and co-workers can help you get started by providing fresh ideas, viewpoints and perspectives that you hadn't considered previously.
Lower costs - One of the most significant advantages of a coworking facility is its cost-effectiveness. Businesses on a tight budget can save money by sharing office facilities, reception services, internet, and printers with employees from other businesses.
Cons of Coworking Spaces
While a Coworking space offers a wealth of advantages, it may not be the right fit for every types of business. Some of the downsides are listed below:
Limited scope for customization. Members of a coworking space have little influence over the office's shape, design, layout and branding. If a coworking space's offerings and facilities aren't suitable for your needs or don't include the utilities your business demands, you'll have to investigate other options.
Less privacy. If you're a larger business, work on covert projects, or handle sensitive user data, the privacy is minimal in a coworking space. Although coworking spaces may be considered safe places to work, they are also community-driven social hubs that thrive on cooperation with complete transparency.
No branding. If you want to make a good first impression on new clients or potential hires, most coworking spaces prohibit branding or corporate logos from being visible throughout the shared workplace.
Who uses Coworking spaces?
The demographics of coworking spaces are evolving. They are no longer dominated by the traditional image of Silicon Valley startups and creative freelancers. Instead, contemporary coworking locations attract a diverse clientele that includes small firms to big multinational corporations. IT is the most common career among coworking members worldwide, followed by marketing and public relations. Women make up slightly more than half of all coworking members, with an average age of 36.
Despite the influx of business giants, freelancers remain the majority of members at coworking locations worldwide. According to the most recent Global Coworking Survey results, 42% of coworkers are freelancers, while 14% identify themselves as digital nomads.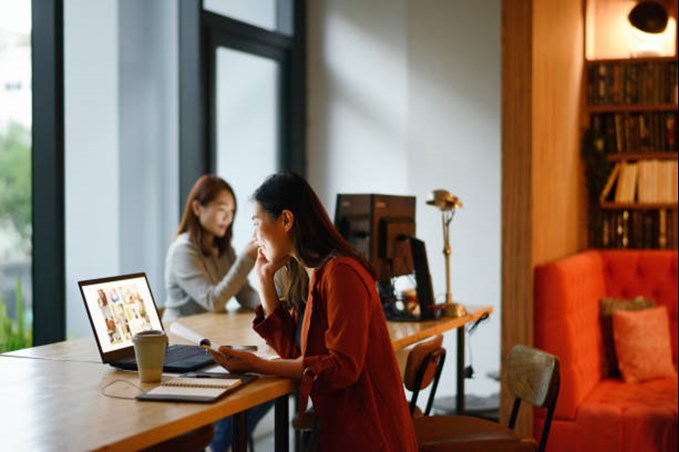 Large corporate companies that started in a Coworking space or currently utilise them:
Microsoft - takes full advantage of coworking space's advantages to reduce its employees' commuting time in New York City. Following Microsoft, an influx of other large technology companies are attempting to shrink down their corporate offices, including IBM, Facebook, Samsung, and Verizon are among them. Apple was said to have used a coworking space in Berlin to work on secret projects without attracting attention in 2017.
Uber – Travis Kalanick and Garret Camp joined forces in a Coworking space to problem solve the disaster of taxi cabs in San Francisco, which expanded globally and evolved in 51 countries. Uber continues to work in Coworking spaces globally.
Instagram – despite some struggles along the way, Kevin Systrom and Mike Krieger were able to build Instagram in just eight weeks in a coworking space.
Indiegogo – In a coworking space, Wall Street analyst Danae Ringelmann conceived one of the world's largest crowdfunding platforms, which launched in 2012.
Wanderfly - (bought out by TripAdviser in 2012) started out in a Coworking space in 2009, by Christy Liu, along with other intrepid co-founders.
Tips on finding Coworking spaces
Location
The most essential factor when it comes to locating a coworking space is where it's based. The ideal coworking space may not be the closest, but it shouldn't be too far to commute via car, bike, or public transport to cut down on commuting time. Check out Servcorp's range of Coworking locations. 
An ideal located coworking space might make a significant difference for efficient commuting time, and if your aim is to network with like-minded coworkers, establish a presence in a new city, or even attract new employee talent.
Amenities
Top-level amenities, such as conference rooms and a cleaning service, might seem like a nice bonus, but they may be the difference between average and exceptional. Endless free coffee, stable Wi-Fi connections, and printing services are all beneficial. In cities, outdoor space is an enormous perk, but skilled on-site personnel and well-designed meeting spaces may help you to project a professional tone to clients.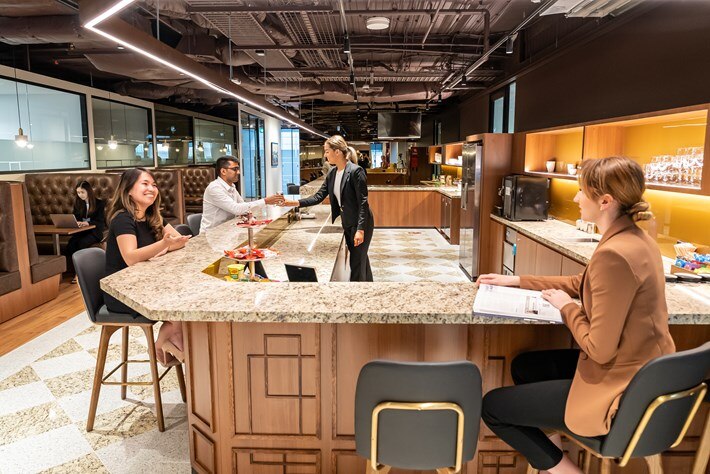 Flexibility
For big organisations, a coworking space may be a stepping-stone into a bigger corporate office space or region, before deciding whether to expand further. To give your company the leeway it requires to handle the unexpected and rapid scale up or shrink as needed, it's best to select a coworking complex with a flexible, short-term office lease.
Budget
With no extra infrastructure costs and minimal barriers to entry, coworking spaces may be a more affordable alternative for businesses wanting to relocate or expand. They include furnishings and services, as well as unanticipated expenditures such as repairs.
Your budget will ultimately decide which coworking spaces are within your financial capacity, but keep in mind how things might change as your company grows or shrinks - having a coworking space with a flexible lease can be really beneficial.
Privacy
While conducting business, you'll almost certainly need protection and isolation areas. Depending on your nature of work, you'll require security and privacy while meeting clients and generally running the company.
Open plan offices and flexible workstation arrangements are ideal for organisations with enough employees to fill an entire floor, but smaller groups and individuals may find private, lockable offices or bookable meeting rooms within a larger shared office more suitable.
Looking to establish a new business & set up Coworking Spaces?
Servcorp provides a one-stop-shop solution with tailored service packages for businesses looking to establish themselves within new global markets.
Servcorp provides many coworking space solutions allows you to position your business with a quality image when you incorporate with one of our five 5-star CBD addresses including mail and courier management.