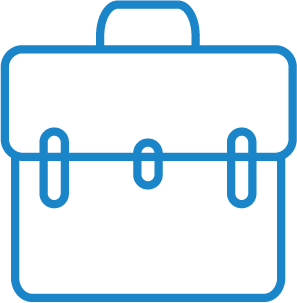 Business & Networking
Home Office vs. Virtual Office in Singapore: What You Need to Know
The latest World Bank Group report on the ease of doing business ranks Singapore as the best country to do business in the entire East Asia and Pacific region and the world as a whole. Singapore is ranked highly in many aspects, from starting a business to protecting minority investors and enforcing contracts. It takes just a few hours to register a company in Singapore. In fact, the entire process can be done online. Singapore also has a great business culture, the strong rule of law, great infrastructure and excellent access to the domestic and foreign workforce. Singapore's location also makes the country great for international trade businesses. The country is located where all the major east and west shipping routes converge. Singapore is also a financial hub for the entire Asia-Pacific region. In a nutshell, Singapore is clearly the best place to do business in Asia.
Home Office vs. Virtual Office in Singapore
Now that you already know why you should consider doing business in Singapore over any other country in Asia and the world as a whole let's shift our focus to the actual process of setting up your business. To do any business anywhere, you'll need an office. There are many types of offices today. Our focus here will be on home and virtual offices. One of the best ways to determine the kind of office you'll need is to consider the type of business you will be doing.
Singapore's pro–business policies make the country very attractive to foreign business people. In fact, Singapore has one of the largest foreign business communities in the world. Although most of the foreigners doing business in Singapore do all kinds of business, most are in the export/import business which is somehow traditional business.
Suitability of a Home Office in Singapore
Home offices are ideal for modern businesses. A home office will, therefore, be suitable only if you plan to conduct modern business in Singapore. Singaporeans and the international business community as a whole will not take you seriously if you conduct export/import business in Singapore, and you do not have formal office space for meeting clients, a local business address, phone number, etc. If you plan to do online business, i.e. offering online support services to traditional companies, a home office may be ideal for you . However, you'll still need to find space for meeting clients occasionally. This is where a virtual office will come handy.
Suitability of a Virtual Office in Singapore
You'll need a traditional office to do traditional trade business in Singapore. Virtual offices are better, more modern and cost effective versions of traditional offices. Virtual offices offer all the benefits of traditional offices minus the high cost of setting up and running a traditional office. You do not need to look for office space, buy office equipment or hire dedicated office personnel like receptionists and secretaries when you go the virtual office way. Virtual office providers offer all this for a fraction of the cost.
They also manage all office operations such as calls and correspondence. Calls and mail are delivered to you. A virtual office in Singapore will also come with a dedicated office address and local business telephone. In a nutshell, you'll get everything that comes with a typical office and more, but you'll only pay for what you use.
Since setting up an office is a costly undertaking for any startup, a virtual office is an excellent way to cut costs but still be able to maintain professionalism and enjoy unmatched flexibility (since virtual office providers have virtual offices in many prestigious locations).
Verdict: Home Office vs. Virtual Office in Singapore
Although home offices have their benefits, i.e. low costs, unmatched freedom, easy to run, etc., you stand the risk of not being taken seriously. Virtual offices are the perfect option because they offer you all the benefits of a typical office and more, minus the high cost, time, and effort required to run a typical office.
About Servcorp
With over 150 locations worldwide, Servcorp has virtual offices in some of the best buildings in Singapore. CapitaGreen, Six Battery Road, Marina Bay Financial Centre Tower 2, Suntec Tower Three and The Metropolis Tower 2.