To prosper in this digital age you need IT solutions that work
Book offices and meeting rooms worldwide in real time online
No other shared workspace provider has designed managed workspace, to ensure you WIN.
No-one else has it, yet everyone claims they do; Try before you buy!
Joining Servcorp gives you instant access IT infrastructure equivalent to large multinational corporations.
If you are to succeed
Meet, test and try!
Don't buy a lie!
Ensure you protect your business by confirmation.
Ask to be connected to the internet – How long does it take? 
Ask if the provider is Tier-1.
Ask to be allowed to check download speeds.
Ask to speak to IT support: Are they in-house or a third party? Are they even in the country?
Ask to be given a phone number so you can try the service before you buy.
Ask for a phone rate card.
Ask to meet your dedicated receptionist. The receptionist is the front line of your business.
Ask about disaster transfer.
Ask if your phone extension can roam at no cost to other locations.
Ask if the wireless internet is secure.
Ask what kind of firewall can be set up for your network.
Ask to see the transparency code of the provider.
Ask if incoming callers can dial '1' for voicemail to mobile.
Ask if you can get free calls equal to your connection amount.
Ask if your phone bill is 20% lower than telco rate.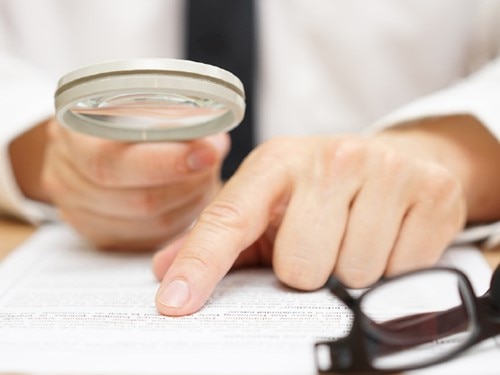 Technology that works, every time!
Our mission is to provide unique market leading managed information and communication technology (ICT) services, which enable a clear competitive market advantage for your business. We've invested over $100 million in building a global interconnected data network to ensure our products and services save you money and time.
Don't risk the success of critical projects – Servcorp gives you a global 24/7 network operations centre ensures that we continue to meet our commitment and provide you the best possible service. Servcorp also has IT personnel in each country to ensure you get the dedicated local support.  
Servcorp – the recognised world leader in shared workspace technology solutions
Data infrastructure
Servcorp runs up to 1Gb to be instantly provisioned. 
24x7 monitoring ensures the quality of services and maintenance of over provisioned capacity for optimum performance
Any internet configuration can be achieved in a Servcorp location from VLAN to VPN to DMZ to dedicated bandwidth
We have a professional team on hand to ensure your setup is instant and seamless
Redundancy to almost all Servcorp locations is built in via MPLS interconnectivity and the Servcorp Global Network
99.99% uptime across the entire network
Voice infrastructure
On top of the Servcorp Global Network, Servcorp has built a Cisco end-to-end voice network that mixes cloud hub services with on premise security to deliver some amazing capabilities including:
Advanced VoIP and conferencing capabilities for up to 15 participants
Video enabled handsets available in all locations
Free inter-company calls within Servcorp's global network
Free phone calls for at least USD $100 per month to local landline, mobile, national and international calls
International calls rates are heavily discounted and guaranteed to be 20% lower than your local telco provider
Complete unified communications including voicemail to email and eFax
Global number portability - your local phone number can be brought with you as you travel around the globe
Find me follow me capabilities
Fixed line to mobile using the Onefone VoIP app
Full redundancy including disaster recovery support
Wireless
Fastest wireless network available in the market
Secure, unique password internet access to 150+ wireless hotspots across the Global Servcorp Network utilising the latest Wireless Standards 802.11a/g/n/ac
Other providers may say they have fast Internet and provide 4Gbps bandwidth, but what they may not share with you is how many people, locations, and buildings are actually sharing that same connection. This is critical information that will impact whether or not you receive lightning-fast Internet. Think of it as a highway: when too many vehicles are using the same highway, everyone is forced to slow down or even stop.          
Security
Custom Firewall to meet the needs of any organisation
VLAN segmentation
Custom Wi-Fi security
Broadband Internet
Backed with a guaranteed uptime of 99.99% and managed 24/7 by our Global Operations centre, our internet service gives you direct highway access to the cloud. Our contention ratio is 1:1.
Global IP Telephony Network
Reduce your call costs. With Servcorp global network, we can program your extension to follow wherever you go. It will ring on the local desk you are working from. Local call cost for your clients trying to contact you and a local call back to your office or clients. 
Servcorp Home
Exclusive membership to Servcorp Home is offered to all Servcorp clients. 
Never miss a call
Easily make changes to your call-handling requirements on the go and in real time. If your plans change, your call answering process can change with you.
150+ Workspaces at your fingertips
Last minute meeting? You can reserve meeting rooms, boardrooms or office suites instantly via Servcorp Home, from 10minutes to a full day.
Connect with our network of 50,000+ business people
Enjoy direct access to one of the world's largest business communities. Sell your products or services, promote your events, engage in discussions or take advantage of discounts exclusive to Servcorp.
Streamline your invoices
Servcorp Home gives you total control over all Servcorp services, as well as cost transparency thanks to our online invoices. Whether you've booked a meeting room in Australia or America, have requested a courier, purchased stationary or schedule secretarial support, you can download and view your invoices at any time.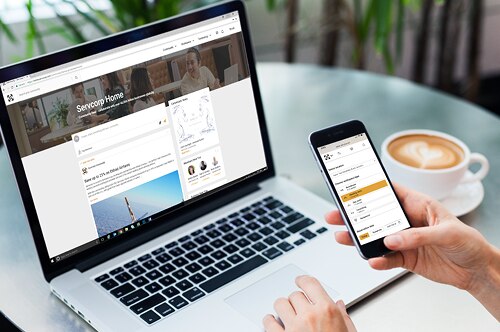 Servcorp Onefax
Say goodbye to the fax machine. Servcorp Onefax is an easy-to-use, online fax-to-email technology which helps you keep your business running, wherever your work might take you. Send and receive faxes directly on your PC or laptop.
Peace of mind with our 24/7 IT support
Wherever you are in the world, access expert IT support and advice. 
We have over 100 IT professionals to support you daily and when critical issues arise.
In-house full-time bilingual IT team to assist you with your daily needs - 1 hour response time in business hours and 2 hours outside business hours, 365 days a year
In-house full-time bilingual IT consultants to assist you with critical emergencies. Dial *1 from your Servcorp telephone. Charged per 10 minutes – more cost-effective than an outsourced IT consultant
Supported by the Servcorp Global Operations Centre
In-house Support
Our 100 strong IT team installs it, maintains it, loves it! 
Don't lose potential business because of a faulty PC or laptop.
Our call routing technology helps your business
Never worry again about missing important phone calls! 
With our sophisticated call routing your calls will find you no matter where you are 24/7.  
Customise your set up to allow your receptionist to forward calls to different phone numbers throughout the day. 
For calls outside of business hours, the system will forward your calls based on your preferred settings. Our unique "Find me, follow me" solution can forward your calls to all your numbers, home, mobile, etc, in any order. 
Have just one number on your business card - no more "small business" mobile numbers.
Understand the power of our REAL receptionist!
Servcorp's global network provides a first class experience to your callers. We never use call centres, and your phone is answered by the receptionist on your floor. At the same time, our technology ensures that calls are always answered exactly as you instruct, and can be forwarded flexibly according to your needs.
Calls to your Servcorp business number can be completely customised. This includes automatic redirection to any three numbers of your choice either sequentially or simultaneously. There is also sophisticated voicemail handling with an auto-attendant of up to 9 diversions
Easily make changes to your call-handling requirements by speaking to your Servcorp team or do it yourself in real time with our exclusive online portal.Your callers will be impressed - and always able to reach you!
Learn more about Servcorp's Intercept
Servcorp Onefone
A powerful application that allows you to use your Servcorp landline phone number on your smartphone! When you install Onefone, you'll be able to make or receive calls on your landline number, even if you're out of the office. In addition, this application utilizes Servcorp's powerful global network in order to save you on cost. Here are some of Onefone's features and high-grade qualities.
Anywhere, worldwide
Onefone, with just an internet connection, can use your Servcorp landline phone number anywhere in the world! Also included are all the regular features of a landline phone, voicemail (with options), conference calls, call-forwarding, phone-extensions, and more. If you're at home, in a hotel, or an airport lounge, you'll be able to make and take calls from your business phone number, as if you were at the office.
Save a bundle on telephone costs
With Onefone, you're utilizing Servcorp's powerful global network so only a small special telephone rate applies, cutting your costs. First, wherever you go with just an internet connection you'll be able to call your company for free. Plus, when you're making calls to *Tokyo, you'll only be charged the local calling rate. For those who travel a lot on business, normally you would be paying an international calling rate, but with Onefone you don't have to worry!
Number Display
When you make calls, a landline number starting with '03' or '06' is displayed to the person receiving the call, not some '050' IP phone number or smartphone number. Wherever you're calling from, you're showing the same number to your clients putting them and you at ease. This kind of consistency is not just helping your business, but it is also an integral part of your image as a professional.
*A phone number registered in Tokyo (03) will be charged a local-calling rate for calls to the (03) area. In the case of phone numbers registered in other areas, for example, Osaka (06), Nagoya (052), Fukuoka (092), Yokohama (045), etc., a local calling rate will apply only for those calls which are made to their respective areas.